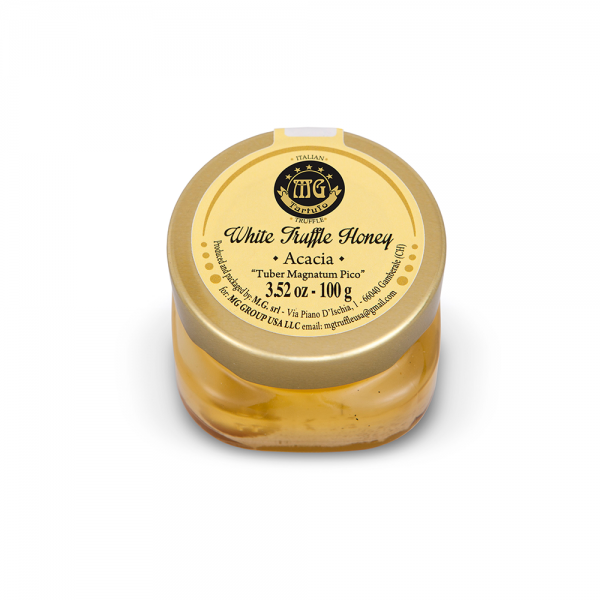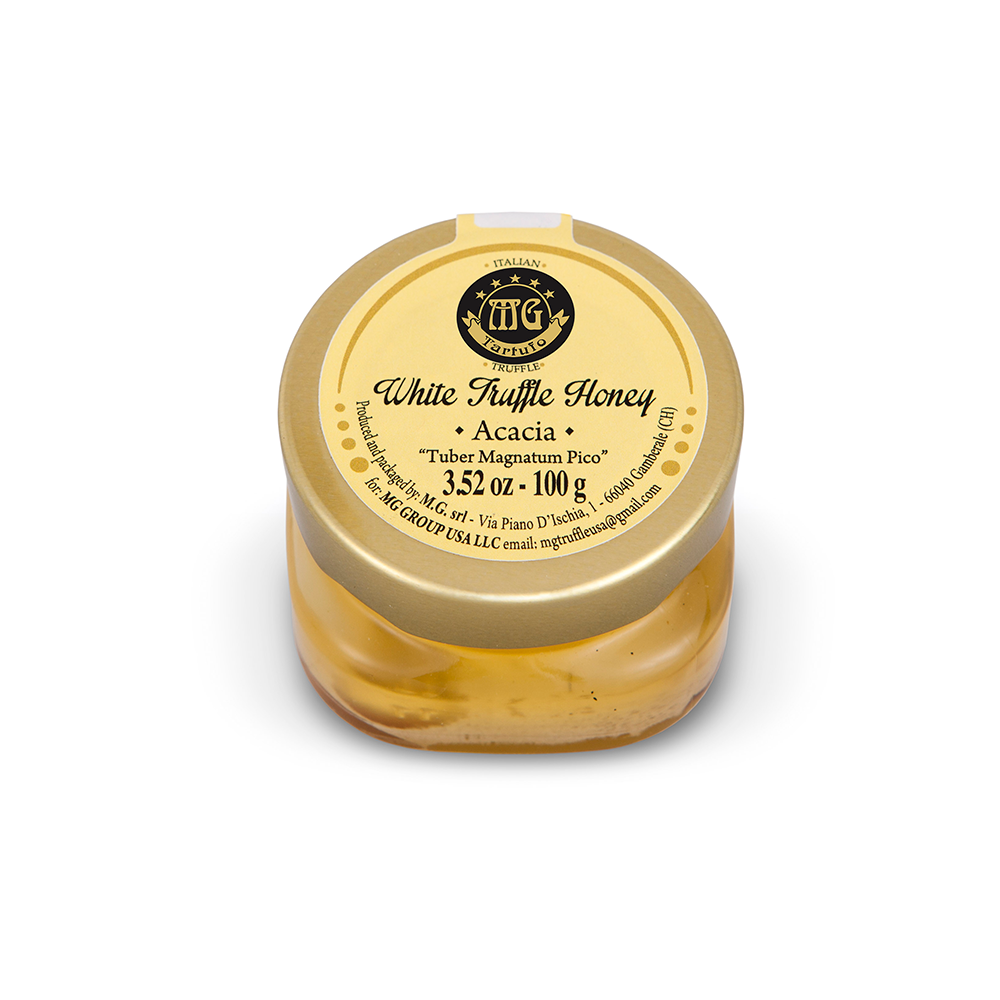 White Truffle Honey
$27.00
A refined combination of thin slices of white truffle and acacia honey. Excellent as a dressing for fantastic starters and desserts. Can be enjoyed with all aged cheeses, including Pecorino, Parmigiano Reggiano, Grana Padano, Castelmagno, as well as fresh ricotta, fruit like apples and pears and even drizzled over vanilla or caramel ice cream. Excellent in any recipe where honey is called for.
Ingredients:
Italian acacia honey
White truffle (Tuber Magnatum Pico)
Flavoring
Weight: Gr 100 / Oz 3.52
Flavor: A mix of subtly sweet and earthy flavors with intense notes of black truffle.