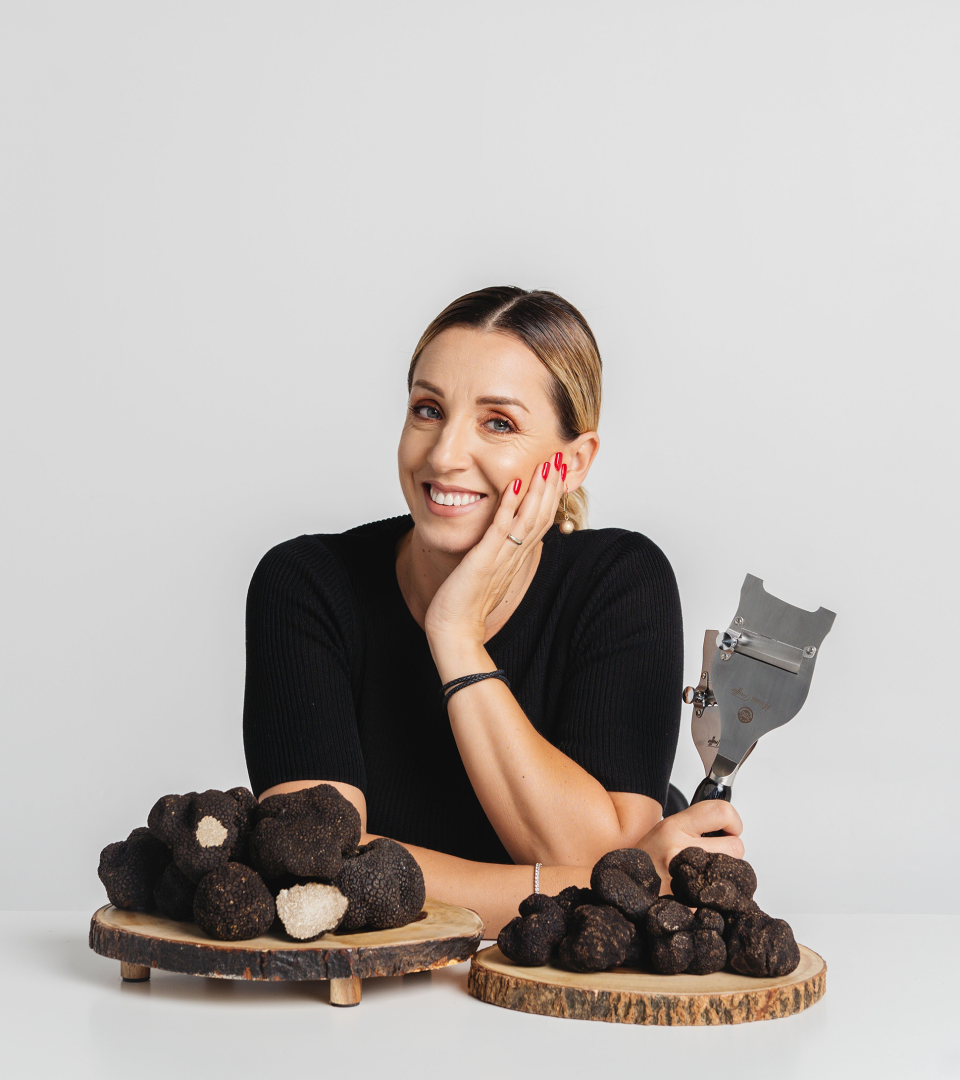 Who is Nunzia?
I was born in Castel di Sangro, a tiny town of 5,000 in the Abruzzo region. My mother was a pioneer businesswoman. I grew up in the room behind her knitting supplies store. As a child, I played games about owning a business.
When I met my husband my dream came true: I got involved in the truffle business, and we are still going at it after 18 years!
What I like most is spending time with my clients, interacting with people in restaurant kitchens, seeing a side of life most people never see, and sharing with them the secrets of truffles.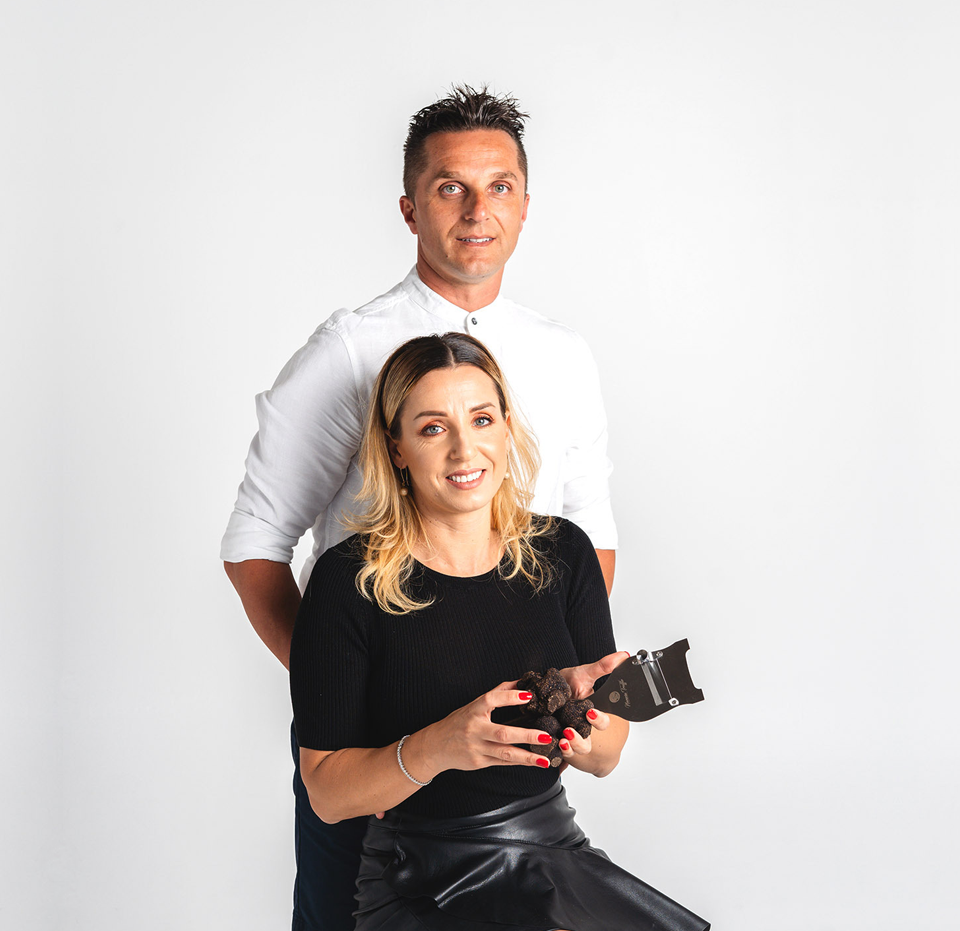 My husband and I run the business together. We make a great sacrifice living apart in two continents much of the year.
Working is our life. We are one another's right hand. My husband takes care of the harvest and processing of the truffles in Italy. I take care of the importation and distribution in the USA. In a business in which trust is based on our family relationship, this guarantees the best product, and the supplier and distributor will never change.
Product Quality
We import only certified, true, Italian truffles, and
we can trace the origin of every truffle we sell.
We also guarantee maximum freshness and quality. The time between harvest and arrival to the USA is at most 24 hours. During this time, the truffles go through lab inspection, individual hand washing by expert women, individual sanitary inspection by a certified biologist, careful packing and inspection by the USA Customs and Agriculture Dept. The family pride is at stake here.
We can also guarantee the best price,
because there is no middleman.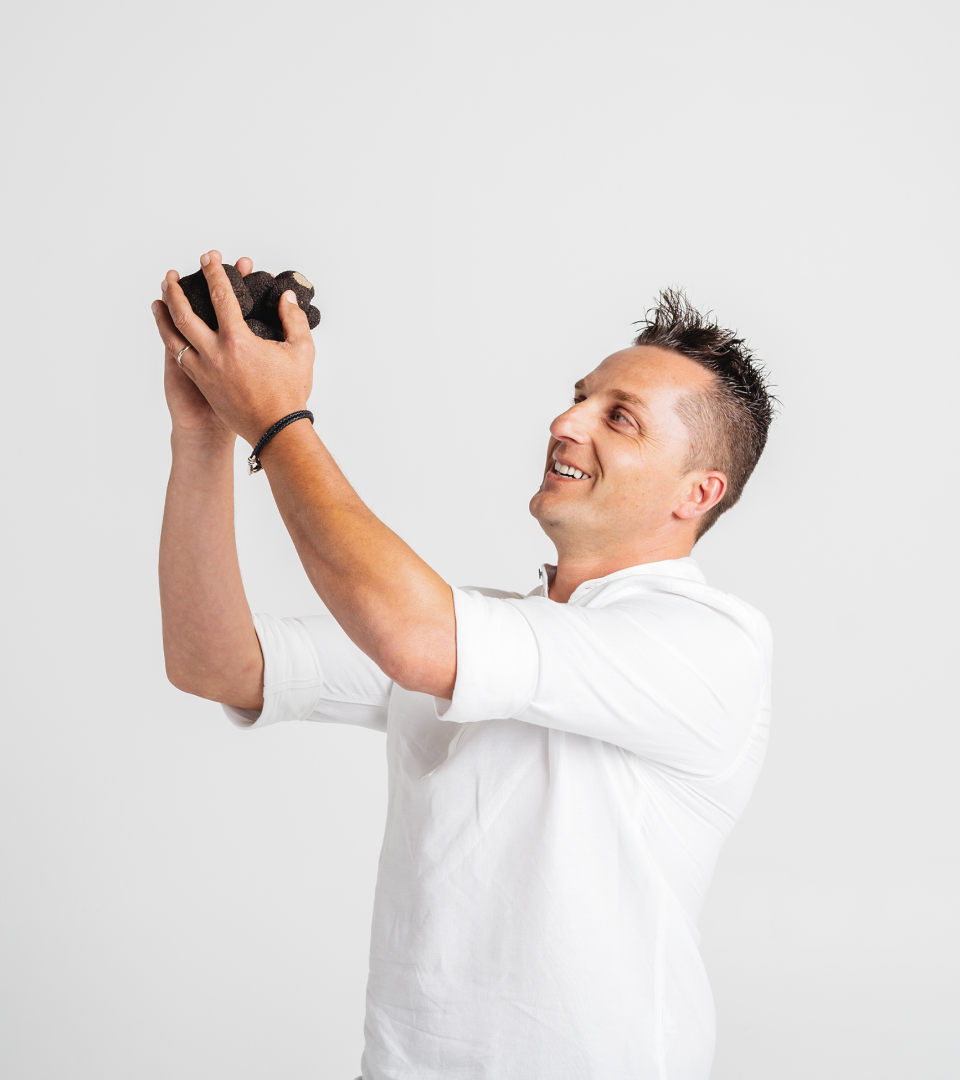 Truffle Hunters
Our latest project is to bring our American friends to Italy to participate in the harvest of the truffles with us. They will meet our truffle "hunters", with their specialized truffle scenting dogs for a few hours of real truffle hunting.