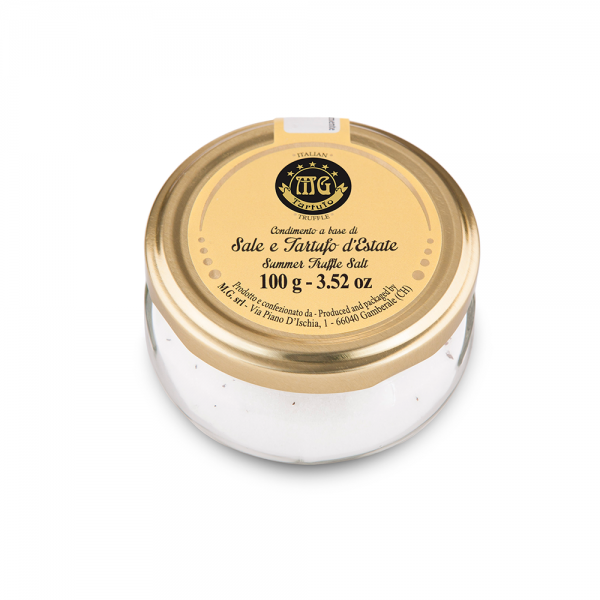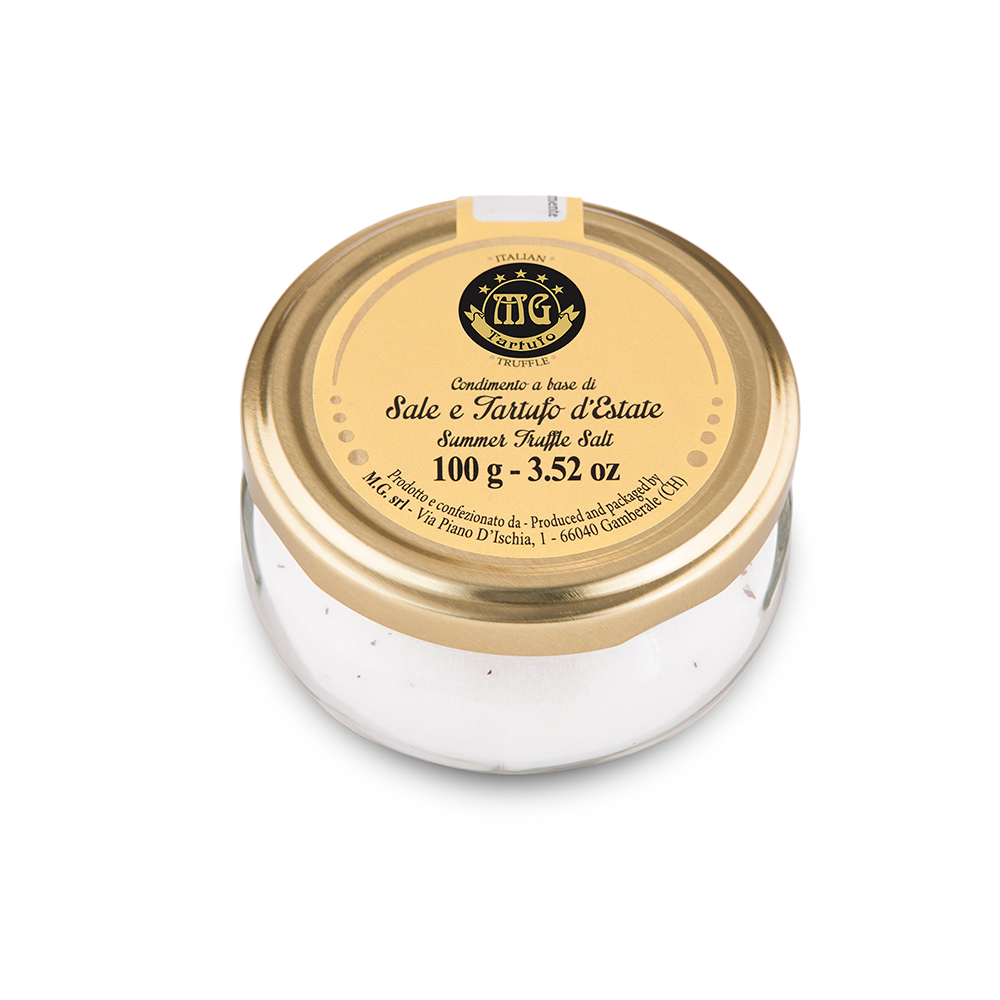 Truffle Salt
$17.00
Truffle salt is obtained by mixing traditional sea salt with pieces of black truffle. With just a pinch, you can enrich the flavor of any food with the unmistakable flavor of black truffle. Use instead of classic salt to flavor fish, roasted meat, fried potatoes, scrambled eggs, steamed vegetables, or sprinkle on popcorn.
Ingredients:
Sea salt
Summer truffle (Tuber Aestivum Vitt.)
Flavoring
Weight: Gr 100 / Oz 3.52
Flavor: Typical enveloping and earthy black truffle flavor.